With the transfer window now shut, we are now experiencing that almost disinterest with FIFA 14 at the moment. This is after all the period where we are still playing with Mario Balotelli at AC Milan, Alexis Sanchez at Barcelona and Nikola Zigic remains at Birmingham City – did anyone update the now free agent to the Arsenal squad when those bizarre rumours surfaced?
Some of you will have spent the time moving Sanchez to Arsenal, Balotelli will now be with Brendan Rodgers' side and Falcao will now be fronting up the meanest looking strike force in the Premier League at Old Trafford.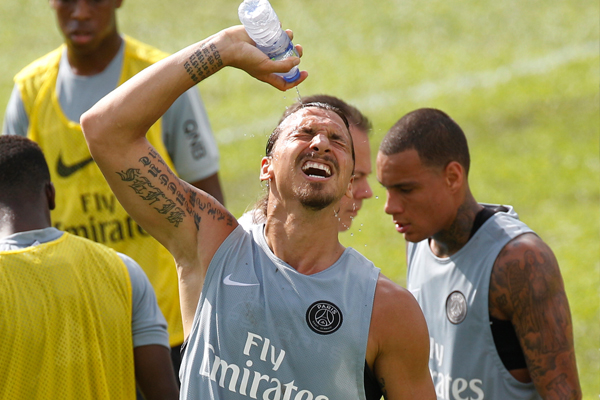 Despite all your squad updates, something just isn't sitting right, you know FIFA 15 is out later this month and, having watched the trailer over and over again – some of you lucky guys and dolls will have nabbed a copy of the beta version – FIFA 14 just doesn't quite whet the appetite like it once did this time last year.
September 28th feels a long time I'm away and articles like this won't help make you any less impatient! However, it will allow you to take to the comments section and say: "Nicklas Bendtner will be surprised to find out he isn't in the top 13 of highest rated strikers."